Whether you're already into Management and want to scale up your career, or if you're trying to switch your career path, then Project Management Certifications seem to be a perfect choice.
These certifications will help you using your Project Management education to leverage your skills. They also act as proof of your knowledge and expertise over the subject.
Hence, it is very necessary to choose your certification wisely. So, today I bring you this article where I will be discussing the top five Project Management Certifications, which will help you in achieving a boost to your carrier.
 Now, the certifications discussed in this particular docket are sorted based on three major factors which are the
Demand in IT industry,

Level of difficulty,

Salary 
So without any further delay, let's get started.
5. CAPM Certification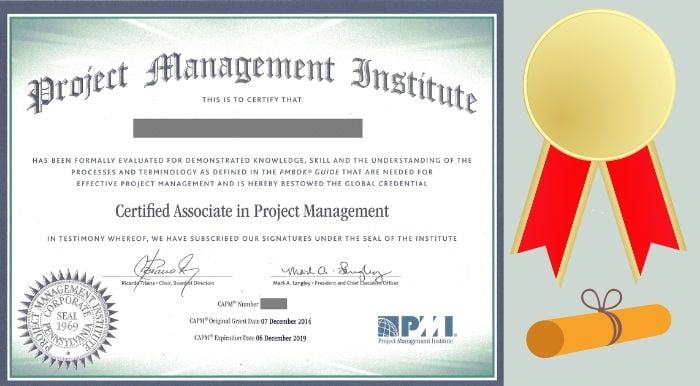 CAPM stands for Certified Associate in Project Management. It is one of the most popular entry-level certifications that is administered by the PMI, it demonstrates your understanding of fundamental knowledge and terminology and the process of effective Project Management.
Once you back the certification, CAPM remains valid for five years and doesn't require any professional development units to be renewed.
Requirement For This Certification
You need either a secondary degree which can be a high school diploma or associate's degree or any global equivalent with 1500 hours of Project experience or 23 hours of Project Management education by the time you appear for this examination.
If you're currently a PMI member, it will cost you around 245 American dollars, while for a non-PMI member, it will cost around 300 American dollars.
Once you've successfully backed the certification, you can expect an average salary of 101,000 American dollars from major IT industries such as Microsoft, Dell, Honeywell, eBay, and many more.
4. CSM Certification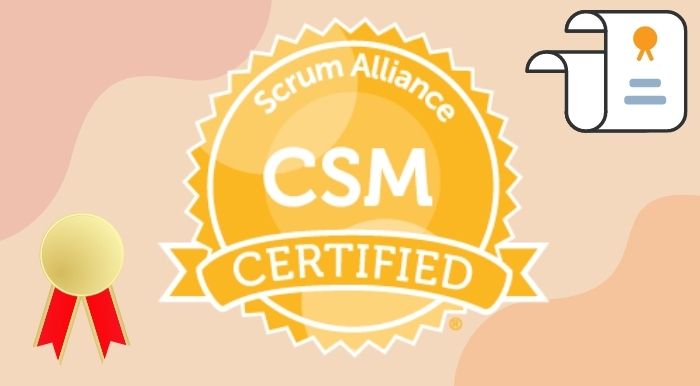 CSM stands for certified Scrum Master with the rapid increase in the use of agile methodologies in today's market and most of the professionals are now looking towards the certifications that will help them become a certified Scrum Master.
This certification is administered by the scrum alliance with CSM certification. You will learn all about the Scrum framework and gain an in-depth insight into team roles, events, artifacts, and rules which in turn will help you to enable the scrum team in delivering their best performance.
Requirement For This Certification
Well, there is no qualification specification required for this certification, but you need to have a general familiarity with Scrum.
Apart from that, you need to attend a 16 Hour CSM course, once you get your hands on this certification and accept the license agreement you need to complete your Scrum Alliance membership profile.
CSM certification remains valid for only two years and afterward, you will need to renew the certification by paying 100 American dollars every two years.
This certification will cost you approximately 995 to 1395 American dollars, which comes along with the training cost.
With this certification, you can find yourself getting recruited by top companies like Standard Chartered Bank Limited, Boeing, book my show, and many more with an average salary of 91,000 American dollars.
3. PRINCE2
PRINCE2 stands for Projects and controlled environment. This certification is known as a standard de facto in the field of Project Management and majorly dominates the UK market and its common entities.
The PRINCE2 certifications are delivered by the AXELOS group and majorly focuses on directing, managing, and delivering projects across all phases. Pre-Project initiation, delivery, and final delivery.
This certification is primarily divided into two qualifications, which are PRINCE2foundation and PRINCE2practitioner, this foundation certificate is an entry-level credential that ensures that a professional is proficient in the basic Project Management terminologies and methodologies.
On the other hand, the PRINCE2practitioner certification is for the advanced Project managers who have already achieved the prince to the foundation and are now looking to become experts in this domain.
major organizations across the globe such as Capgemini, Fujitsu Standard Chartered, JP Morgan, Citibank, Nissan, and many more are continuously looking for professionals certified.
Requirement For This Certification
 if you're going for PRINCE2foundation certification, then all you need is formal training for principal certification exam, which will get you familiar with the Project Management concepts and lay a solid foundation underneath.
In case you're going for PRINCE2practitioner certification and then you will need either PRINCE2foundation certification or a Project Management professional, CAPM which can prove that you have already mastered the basic concepts of Project Management.
The PRINCE2foundation certification will cost you around 200 American dollars, whereas the PRINCE2practitione certification will cost you around 340 American dollars.
Once you successfully back the certification, you can expect an average salary of 98,000 American dollars.
And at the end of the fish, you will need to either reappear for the practitioner exam or maintain your certificate through a subscription to PRINCE2.
2. PMI-ACP Certification
ACP stands for A child certified practitioner. This certification is the fastest-growing certification offered by the Project Management Institute. With the major industrial shift and wide adoption of agile methodologies.
PMI-ACP has successfully magnetized the Project Management professionals towards a and raising it to popularity rather quickly.
This certification is a diversified certification that covers many aspects of Agile such as Kanban, Lean, Scrum, extreme programming, and test-driven development for cultivating the maximum responsiveness to the market volatility.
PMI-ACP certification is specific to the practitioners who work on giant teams or most companies that are moving to agile principles.
Requirement For This Certification
Talking about the prerequisites, you need to have at least 2000 hours of general Project experience 21 contact hours of child practice training, and 1500 hours working on child Project teams or methodologies.
This certification will cost you around 435 American dollars for a PMI member and around 495 American dollars for a non-PMI member.
 Major ID industries such as Infosys, Capgemini, Bosch, eBay, Deloitte, Gartner, CGI, and many more are in the continuous hunt for PMI-ACP certified professionals offering hefty salaries like 125  Thousand American dollars.
 1. PMP certification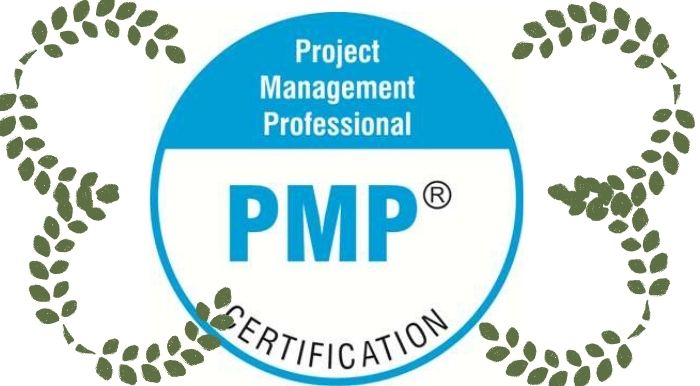 Project Management certification professional or most popularly known as PMP certification is known as the golden standard in the field of Project Management across the globe.
It is administered by PMP and is one of the most sought after certifications By the mid-level professionals who are looking for a major career boost PMP certification tops our list of Project Management certification in 2021.
Because this credential makes you eligible to work virtually in any industry, with any methodology, and in any location in the world.
Whether This certification under your belt, you fall in the bracket of the most demanded Project Management practitioners. And why not?
The Project Management Professional certification exam is a rigorous test that goes through absolutely everything that you need to prove your knowledge and skill in managing the triple constraints, which are time cost and scope.
Requirement For This Certification
In order to appear for the PMP certification exam, you need to have either a four-year undergraduate degree with three years of work experience of leading and directing projects and
35 hours of Project Management training or a high school diploma along with an associate's degree, with five years of work experience of leading and directing Projects and 35 hours of Project Management training.
 PMI member, the examination fee is around 405 American dollars. And for a non-PMI member, it will cost you around 555 American dollars.
Once you clear the certification exam, the PMP credential will remain valid for three years as an auditor renew your credential and you need 60PDUs and pay the renewal fee which will be 60 American dollars for a PMI member and for a non-PMI member, It is around 150 American dollars.
This certification will help you get recruited by the biggest it industries such as Apple, Google, IBM, Boeing, McKinsey and Company Cargill, and a lot more.
Not just that, with PMP certification, you can earn 25% more than noncertified Project Management professionals with salaries up to 115,000 American dollars.
Thank you and I wish you all a happy learning. I hope you have enjoyed Reading to this Article. Please be kind enough to share it.
And you can comment on any of your doubts and queries and we will reply to them at the earliest.